All Soft Story Retrofit Services Under One Roof
The clock is ticking… We, as apartment building owners, are required to reinforce our soft story buildings within the next few years – and it looks like a ton of work. How long will it take to get it done? How much will it cost? What should we look for in a contractor and how do we make sure we don't get ripped off? These are important questions that need to be answered before we can start.
Our friends at Titan Commercial Retrofit have created a short checklist that will help us prepare for the Ordinance 183893.
TITAN COMMERCIAL RETROFIT 3 EASY STEPS
1. Scheduling Building Inspection in the first phase, the building will be thoroughly inspected to collect information for the engineer, who will develop the plans; this will include the initial inspection as well as the destructive testing. In the second phase, the plans will be developed and submitted to city planners for approval; only when the plans are approved can we get a sensible cost estimate. In the third and final phase, the actual construction begins; and once the construction is done, the building will be inspected one last time by the city to ensure that all work was done to code.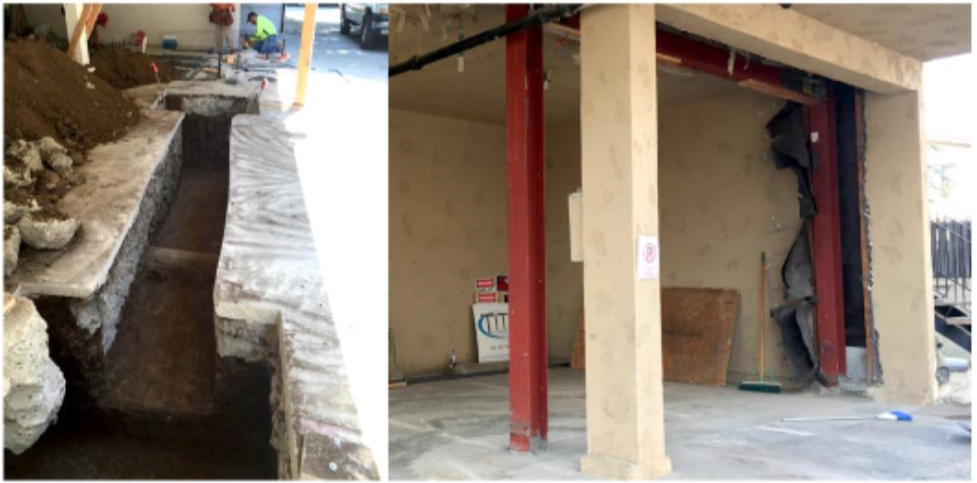 It is required to provide an estimate to complete plan package that will include: Destructing Testing, Prepared Architectural/As-built plans, submit plans to the city for approval and THP application. THP or Tenant Habitability Plan is mandatory to pull the permits and is also part of the plans submittal process. An 8-unit building that will only require work on the back will cost less that 85 unit building where work will be required in more than one section of the building. These are the main reasons why a site visit is required to complete phase one of the Seismic Retrofit Ordinance.
2. Plan a complete package for this phase should include: as built / architectural, structural plans, calculation, destructive testing, THP application and city submittal. This is the first step and most important one. Where clients do not want to save a nickel with over engineering to spend a dime later in the construction. Having a senior engineer is very important for this process because he will have knowledge and experience to keep the cost down with minimum disturbance to tenants and parking spaces. And will engineer the most efficient reinforcement to each unique base on field condition and existing structure having all services under one roof, will allow us to be in sync with the engineer to find the best solution for each project, and find the best way keep the project cost efficient and ultimately saving money for our clients.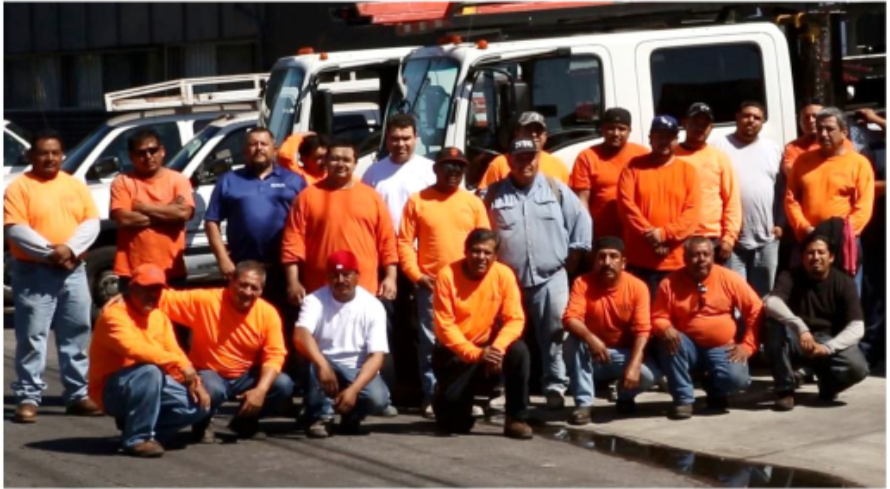 Beware of the bait and switch. There are a lot of hungry contractors out there that just want to make a quick buck – and they're willing to cut corners to do it. If they're quick to give you an estimate or eager to get you to sign, be skeptical and ask them how they got those figures without any plans or details. Contractors that give estimates without the backing of engineering approved plans will likely change the scope of work as all of the information slowly comes in. This puts building owners in somewhat of a pickle, since costs typically change with the scope of work. Make sure you read the fine print. Contractors tend to include verbiage that give them freedom to make changes to the terms of the agreement.
Visting the company offices and seeing their operations will let you know who you are dealing with, seeing employees, shop & trucks is always a good sign. Talking to previous clients and seeing their previous work is a must.
Once you have approved plans, you should be ready to hire a GC and get and exact price for the construction. The only justifiable changes can occur for unforeseen conditions or change of plans such as hidden pipes, underground sewer lines, etc. Which neither the engineer nor the contractor could have predicted. A good contractor will have an allowance/contingency line item in the contract that can help with these obstacles since money could be drawn out from this allowance with the owner's approval to correct these obstacles and proceed with the work. A schedule is a must for every job specially when working on occupied buildings, is extremely important to incorporate a schedule into the contract to make sure that the work will be done on a time and nothing will drag the job longer than it must be.
3. Vetting the right General Contractor. This will sound cliche – but it truly matters. Especially when we're talking about residences and real people's homes. Can you imagine displacing families to take care of issues that could have been avoided, if done right? It's terrible, unfair, costly, and did I mention avoidable? Lets start with valid licenses, general liability insurance, workers compensation, insurance bonded reference and experience. Asking questions, such as: How many years in business? How many seismic retrofit jobs has the company completed? Is the company subcontracting all the work?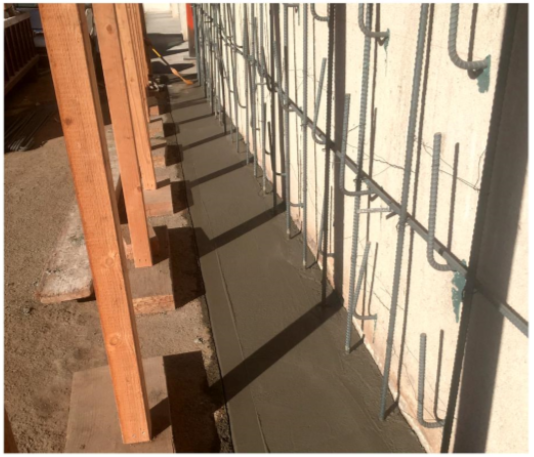 What's Left?
Is that everything? Well, not quite – but it's a great start to help building owners better understand Ordinance 183893. We know that retrofitting your soft story building can be a difficult and draining project, but we want to assure you that there are fair, ethical, and professional contractors out there that want to make it easy for you.
A top-down look at this process will help you better visualize what needs to be done and feel less intimidated by it all. This entire process can be broken down into 3 easy steps:
Step1. Schedule Building Inspection
Step2. Develop engineering Plans
Step3. Start Construction
It's just that easy.
Titan Commercial Retrofit has everything you need to help you comply Ordinance 183893 – all under one roof. By keeping everything in-house, from steel fabrication to engineering and in house construction crew, Tital Commercial Retrofit is able to guide you through the entire process, set clear expectations, and deliver quality results. Our goal is to make this retrofit as painless aa humanly possible and get you through it without any delays. We have over 30 years of experience in this space and would like to lend a helping hand to our neighbors in the Los Angeles area.
Call us today to schedule a comprehensive building inspection. If you like to our approach, we can move forward to the next step; there are no obligations. Give us a call. Let's work together.
For more information please go to: