Landlords And Tenants To Share Retrofitting Cost In LA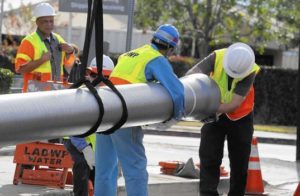 Foundation Repair Los Angeles
Putting an end to more than a year long debate to begin implementing mandatory seismic laws in the nation, Los Angeles City Council ruled out recently that proprietors and renters should equally share the costs associated with earthquake retrofitting.
The decision was taken after it was estimated that around 15,000 buildings across Los Angeles need to be retrofitted to be earthquake-proof. With an approximate increase of $38 per month in the rent, owners can pass half the retrofit costs to the tenant in a 10-year period.
It is known how earlier efforts to identify the most vulnerable buildings that require retrofitting in LA went down at the City Council for the fear of related costs. The retrofitting expenses have been the major cause of concern for most of the property owners, which can go up to $130,000 for a wooden apartment to millions for larger structures.
Now the question that remains is how the retrofit laws will be implemented after the cost sharing debate has been resolved. There is also a concern whether there would be enough staffing for all retrofitting permits and the increase in rent.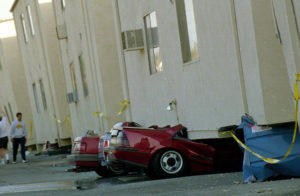 Seismic Retrofit Los Angeles
As per the new law, proprietors would have 7 years to strengthen soft-story wooden apartments and 25 years to retrofit concrete buildings. According to officials from the Los Angeles department of building and safety, about 13,500 wooden buildings need retrofitting. After the list has been finalized, officials will send a courtesy letter to every owner explaining the new law and the compulsory earthquake retrofit timeline.
Officials also said that it would be hard to find out which concrete building should be included in the new retrofitting regulations. Even in downtown LA, Hollywood, and Westwood, there are about 1,500 buildings that require a closer examination.
Hoping that lawmakers would not consider this as an end to the issue, both tenants and owners acknowledge that the retrofits need to be completed. Most of the tenant-proprietor groups say that the City Council needs to lower interest loans, bring in tax breaks and waivers, and find financial support options.
Posted on Friday, January 5th, 2018.