New Rule Makes It Compulsory For LA Residents To Retrofit Their Houses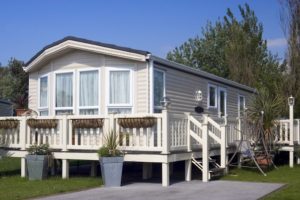 Retrofitting Need
Is your apartment vulnerable to collapse in the event of an earthquake?  It is a fear that haunts many people these days, especially with the news of horrific seismic activities all over the globe. Well, LA City Council is all set to put this taunting thought to rest in the coming decades.
The Los Angeles City Council passed a law last year, which made it compulsory to retrofit buildings within seven years, if the buildings are vulnerable to collapse during earthquakes. As per building inspectors, about 13,500 soft storied, wood framed apartments need retrofitting in LA.
The Earthquake Retrofitting Initiative
Experts say that some neighborhoods in LA will be affected more by retrofitting than the others. The numbers look particularly daunting in the Westside and San Fernando Valley. These two regions have more than half of the buildings, which are seismically vulnerable.
The Palms neighborhood in Westside is especially vulnerable. More than 90 buildings from the six-block stretch of Mentone Avenue made to the list. Neighborhoods that experienced a mid century booms in housing also fell prey to a design that has proved deadly in major earthquakes.
The renters will be particularly interested in the list, not only because of their safety, but because of their finances as well. The city cannot afford to lose any of its newly constructed units to earthquakes. Moreover, construction of new housing in LA is hardly able to keep up with the outrageous demands.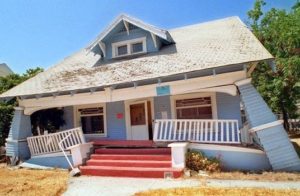 Retrofitting For Earthquakes
The Underlying Points
The Northridge earthquake is a simple reminder of the ramification a quake can have on LA housings. In a single morning, this 1994 earthquake took down about 4,900 apartments. And that unfortunate event should prompt LA residents to approve to the new ordinance.
However, retrofits are not that cheap. They can cost anywhere from $130,000 to $60,000, and for LA's already overburdened rented housing community, this is large cost. Owners used to charge $75 per month for earthquake retrofitting before the city council's vote, but that would change significantly now.
In addition to that, not all properties named need to be retrofitted, and the list is not final yet. Compliance orders will be mailed out, first to owners of large buildings, then smaller unit residents. They would then have two years to prove that that their buildings can withstand any seismic activity.
Alternatively, they can submit plans to the City Council either to retrofit or demolish the entire property, if necessary. The entire process of retrofitting must be completed within seven years.
Posted on Tuesday, February 27th, 2018.